The Club was incorporated in July 1996 as the Canberra Rabbit Club. The idea behind the club was to create a friendly informal avenue for people with an interest in rabbits, both breeders and pet owners alike, to further their knowledge of rabbits and to provide them with the opportunity to show their rabbits on a regular basis.
At a Special General Meeting in October 2017, the proposal to change the name to the Canberra and South Coast Rabbit Club Inc. was passed. This came about because of the rapid decline in the numbers of exhibitors and breeders in the Canberra region over the past few years and the increase in interest in the rabbit fancy on the South Coast.
However, that lasted about a year and now there is only one person from that area still in the club so it was voted on to change the name again to Canberra and District Rabbit Club in October 2019.
Our first show for 2022 is the Goulburn Show Rabbit Show 6th March, Goulburn Showgrounds, Braidwood Road, Goulburn. Judge is Christine Toyer. Show schedule and entry form here. Closing date for entries is 19th Feb.
The membership form is here.
RABBIT VIRUSES
There is a very good Facebook group where data and research papers as well as reports of outbreaks have been collated. It's called Against The Approval of the K5 Calici Virus Made in Korea (https://www.facebook.com/groups/1486751604975052) Despite the name, it covers all the variants of calici.
HERE IS A CLUB INFO SHEET ON THE VIRUSES, SYMPTOMS AND VACCINES (IF ANY)
MYXOMATOSIS HOTLINE where myxo outbreaks are listed and where you can sign up to try to get the vaccine allowed in this country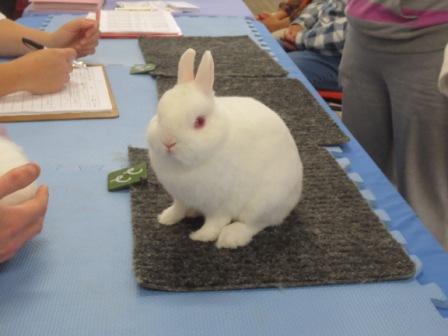 Last updated January 2022